North Highland and Moray Space Cluster
Commissioned by Caithness Chamber of Commerce on behalf of the Caithness & North Sutherland Regeneration Partnership, the North Highland and Moray Space Cluster Strategy demonstrates the economic benefits that Space Hub Sutherland will bring to the region.
The economic impact model estimates that by 2030, the development could support a further 520 jobs in the rest of Scotland, including at space rocket manufacturers Orbex in Forres, and 140 in other parts of the UK.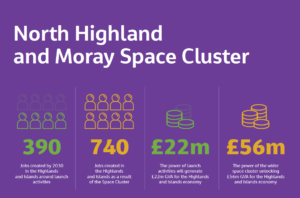 The overall benefit of the North Highland and Moray Space Cluster to the UK economy would be an additional £99m in average annual gross value added, which is a measure of the value of goods and services produced, with £90m of that generated in Scotland.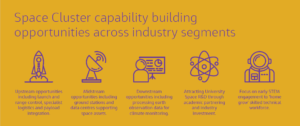 The spaceport itself will support more than 40 full-time jobs when fully operational with 12 launches per year. But the report says more jobs will be created in construction and tourism, with the launches expected to attract an annual total of more than 4,400 visitors, whose spending will boost local hospitality businesses.